Transformer characteristics Apparatus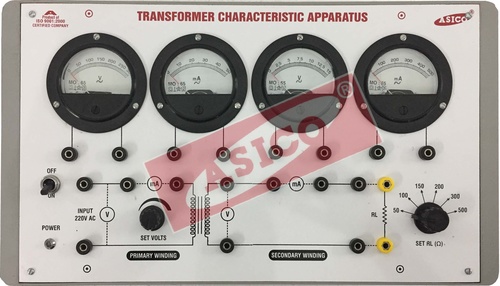 Transformer characteristics Apparatus
Product Description
TRANSFORMER CHARACTERISTIC APPARATUS (AE 265)

Objective:
Transformer Characteristics Apparatus has been designed to calculate the input current, output current, input power & output power.
The instrument comprises of the following built in parts:
Variable AC power supply of 220V.
Step down transformer of 15V/ 500 mA.
Different type of load resistances (25ohm - 1kohm) selectable through band switch with output on sockets are provided on the front panel.
Four round meters (0-300V, 0-15mA, 0-500mA & 0-15V AC) are mounted on the front panel to measure AC voltage & current.